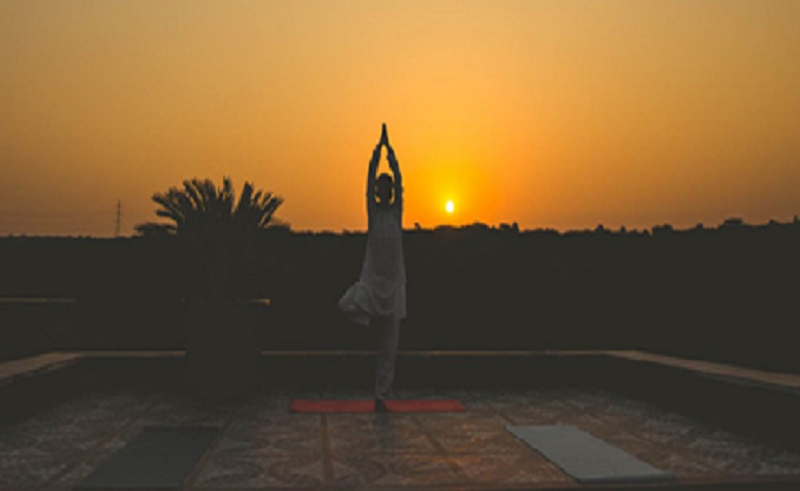 Amidst the hustle bustle of metropolitan areas including Gurugram, Faridabad, and Delhi, there is still left a green patch which is untouched by the menaces of so-called modernization. If you don't know what we are talking about here, take your car and drive straight on Haryana-Delhi border to reach Mangar, a village located in Faridabad district and you will find yourself amid the sacred grove hill forest, famously known as Mangar Bani. Spread over the area of 100 hectares, the beautiful forest has been able to retain its natural ambience, marking itself as the best weekend getaway which is just an hour away from the national capital. Best explored during early mornings, Mangar Bani, the last remaining natural tropical forests in the National Capital Region, is a green retreat in itself.
With one of the best resorts near Faridabad – The Lalit Mangar and an enchanting bird spot, Mangar Bani is the perfect weekend getaway for you. But before you head towards the sacred grove forest, here are a few things to know to embrace the natural beauty of this enthralling forest fully. Have a look –
Legend of Gudariya Baba – As the legend goes, the forest of Mangar Bani is said to be safeguarded by the spirit of a hermit named Gudariya Baba who was believed to get enlightenment in this very forest, several centuries ago. Unlike most of the mythological sagas, this has done some real good to the forest. As per the story, if someone cuts a tree from Mangar Bani forest and uses it for any purpose whatsoever, he will be cursed for life. As a result, not even a single tree has been cut from the forest.
Variety of flora and fauna – Situated among the splendid Aravali hills, Mangar Bani is enriched with a wide variety of flora and fauna. While it welcomes indigenous and migratory birds all through the year, you can also find several rare species of animals here. With wild animals like leopards, bears, deers, and civets along with over 90 species of butterflies, Mangar Bani is a blessing in disguise for NCR. Apart from this, you can also find several varieties of flora including the endangered Dhau Tree which once used to grow in Rajasthan and now can only be found in the forest of Mangar Bani.
Explore the local traditions – While taking a stroll in the forest of Mangar Bani will make you feel closer to nature, Mangar village gives you a chance to explore the local traditions. From the farmlands to the smoke coming from the wood-fire kitchens, you will find yourself in a completely awe-inspiring village environ. The locals are extremely welcoming and love to show you around. There is a chance that you might stumble upon an old storyteller who will make you familiar with the local culture of the village and fascinate you by telling the enthralling legends of Mangar Bani forest. If you get lucky, you can also get the taste of the delicious local cuisines of Mangar village.
Since now you got a little acquainted with the natural splendour of the sacred grove forest, you can surely plan a staycation with your friends or family to this amazing place and make the most of your upcoming weekend. With one of the best hotels in Faridabad – The Lalit Mangar, which is nestled amidst the beautiful Mangar Bani Valley and operating over 35 luxury suites along with two multi-cuisine in-house restaurants, you are all ready to get the best of hospitality at Mangar Bani.