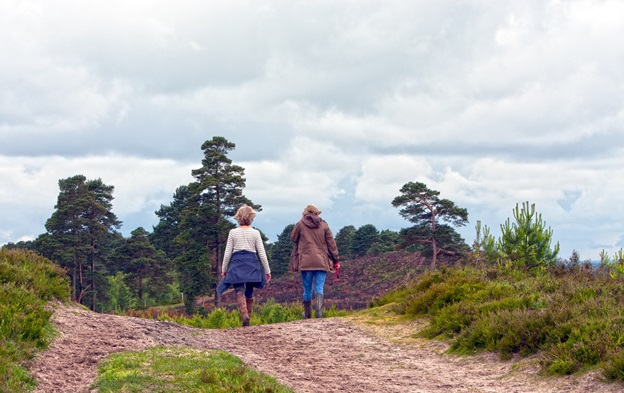 Before you call your local Outdoor Lighting Service Monmouth County to put in a reliable and effective system for illuminating the exterior of your home, let's have a look at five of the most useful  landscape lighting tips you need to consider.
This is a project you only want to tackle once and while you may decide to add more fixtures down the line, getting the initial phase of your lighting scheme correct the first time is imperative. Otherwise, you are wasting both time and money.
1. Get Ideas
You may have a distinct vision for the way you want your landscape lighting to look or, at the very least, have an idea which areas of the exterior need to have lighting installed. Your walkways are a must, even the front steps, and those particularly dark corners that can be all too inviting for the criminal element to exploit.
But maybe you're entirely lost as to where you should begin. That's okay too. A good place to start is to check out what your neighbors have done with their outdoor lighting.
2. Walk Around
After you've explored what your friends and neighbors have accomplished with their lights, go back home and take a good long walk around the outside of your home. Bring a notepad with you and take some notes on what you see when you examine your own landscape. Which areas are the darkest, how much lighting would benefit your family and friends when they approach the front of the home.
Make sure you check out the backyard or any patio or deck you may have installed. You're certainly going to want sufficient lighting to enjoy these areas in the evening.
3. Fixtures
Think about the type of fixtures that can bring an abundance of light to your landscape while providing a matching aesthetic to the décor and architectural style of your home. You want your lighting to be noticeable, but you don't want it to clash with the exterior of the house.
Consider the type of bulbs that will work best for you as well. LED's have become very popular as of late because they bring brightness and energy efficiency all in one package.
4. Positioning Your Lights
Deciding on the exact positioning of the fixtures can be a challenge, particularly in attempting to avoid light sources from overlapping or causing hot spots at certain areas around the home. Be careful about pointing any of your lighting directly at your neighbors' home or windows as this could cause problems across property lines.
Electrical Sources
Now that you have an idea where you want to place your lighting, you should ascertain whether you have enough electrical power and accompanying outlets to achieve the lighting plan you really want. If not, you may need to add electrical sources in the form of a separate transformer so you don't overpower your home's electrical system. In some cases, you may have enough juice but your outlets aren't placed in convenient locations. A transformer can help with this problem too.