The Great Smoky Mountains National Park is one of the most visited National Parks in the United States. Pigeon Forge is a popular destination for travelers with convenient access to one of the many cabin rental sites. The Great Smoky Mountains are home to a variety of natural wonders and from Pigeon Forge one can take a day trip to Rainbow Falls, Clingman's Dome, Roaring Fork, or the Alum Cave Trail.
At 6,643 feet, Clingman's Dome is the highest point in the Great Smoky Mountains. This is an incredible attraction that allows you to walk above the treetops for a panoramic view of the surrounding natural beauty. This attraction is the perfect day trip at just under an hour drive from Pigeon Forge.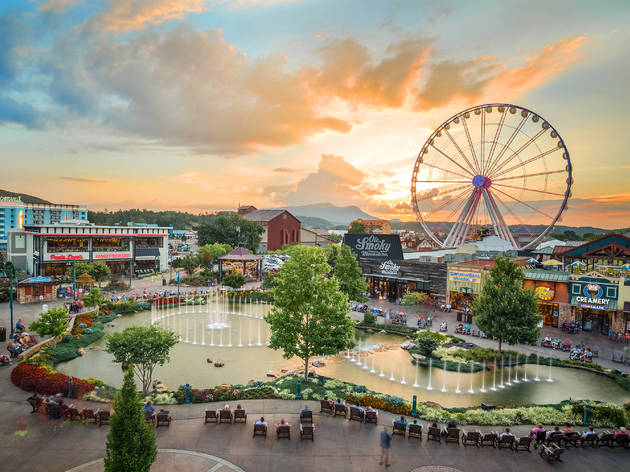 Roaring Fork is a gorgeous fast moving stream which you can view by car from the five and a half mile long Roaring Fork Motor Nature Trail loop. Visitors can spend a one-day mini vacation taking in the serene natural beauty of this part of the National Park.
One spot that visitors must not miss is called Rainbow Falls. This is the tallest waterfall in the Smoky Mountain National Park and it is an enchanting sight to behold. Although this hike is not for beginner level hikers, it is well worth the five and a half mile round trip trek through the woods.
The Alum Cave Bluffs are about halfway up the trail to the top of Mount LeConte, making the trek of a little over two miles from the trailhead and parking area. This mini vacation is just a twenty minute drive from convenient cabin rentals in Sevierville, TN so there is plenty of time to go all the way to the top of Mount LeConte to soak in the view.