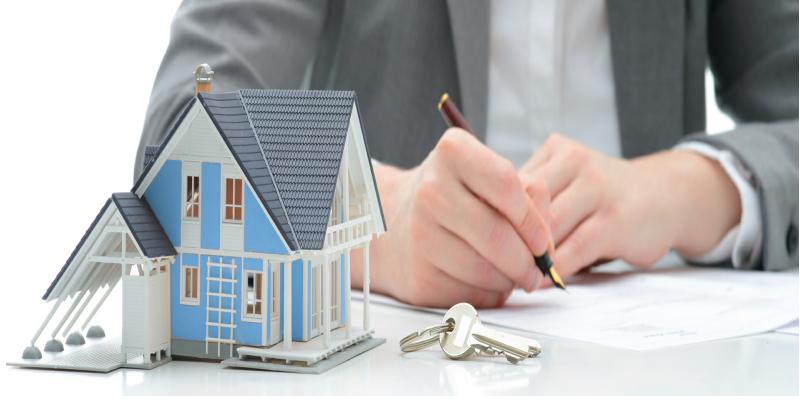 Several believe that renting a house property is a financially wiser decision as compared to taking a loan for purchasing the same. But is it true? Is it better to rent a house rather than buying it? Or is it the other way around? Read this post to find out.
We all have many different types of financial objectives in life. But a common goal that most people share in India is home ownership. But because of the high cost associated with real estate, purchasing a home remains a distant dream for most people even after taking a loan.This leaves a lot of people in serious confusion whether they should take a housing loan for a home purchase or live on rent.
Let us have a look at some hard facts to help you decide between the two-
Owning vs Renting
Let us assume that you are living in a 2BHK house in Mumbai and pay Rs. 20,000 as rent for the same. The average increase in monthly rent is 5% per year. Consider a similar scenario where you have purchased a 2BHK home in Mumbai and have taken Rs. 40 lakhs loan for the same at 9% interest for 20 years.
If you stay in the same property for 40 years, the monthly rent will reach up to Rs. 80,000 per month. At the end of 40 years, you'd have paid around Rs. 2.9 crores in rent without any property ownership. With the housing loan, your monthly EMIs would remain the same at around Rs. 36,000 per month throughout the loan tenure of 20 years.
At the end of 20 years when you will close the loan, you'd have paid around Rs. 87 lakhs to your lender and would have a property in your name.
Other Benefits of Home Ownership
Apart from being financially more viable, there are also several other benefits of owning a property. Some of them are as follows-
Sense of security and pride in owning a home
No worries with regards to increasing monthly rental every year
Easier to manage expenses as the EMI amount remained fixed
No interference of the landlord
House purchase can provide additional income through rent
Monthly EMI payments inculcate financial discipline
Tax benefits on housing loan
Property value generally appreciates multifold with time
Benefits of Renting a Home
While there are many obvious benefits of purchasing a home, renting can also be an option for you if-
You are involved in profession that requires to frequently shift to different cities
There is no stable source of income to afford the EMIs
You are currently not able to arrange the high down-payment amount
You are not comfortable with the long-term commitment of a home loan
You do not want to stay in the same house for several years
The Final Word
So, what should you select? Most experts agree that youngsters should consider purchasing a home in the earlier years of their careers. This will ensure that they can complete the loan repayment sooner in life. While it can be challenging to manage the monthly EMIs in the initial years, the EMI amount will be the same even after 5-10 years while your income will continue increasing.
Moreover, within the duration, the value of the property can also increase significantly. However, if you are just starting your career and are not too sure about the employment prospects or might have to move to another city/country in the future, renting can be a smart option initially but buying a home would definitely reap greater benefits in the long run.