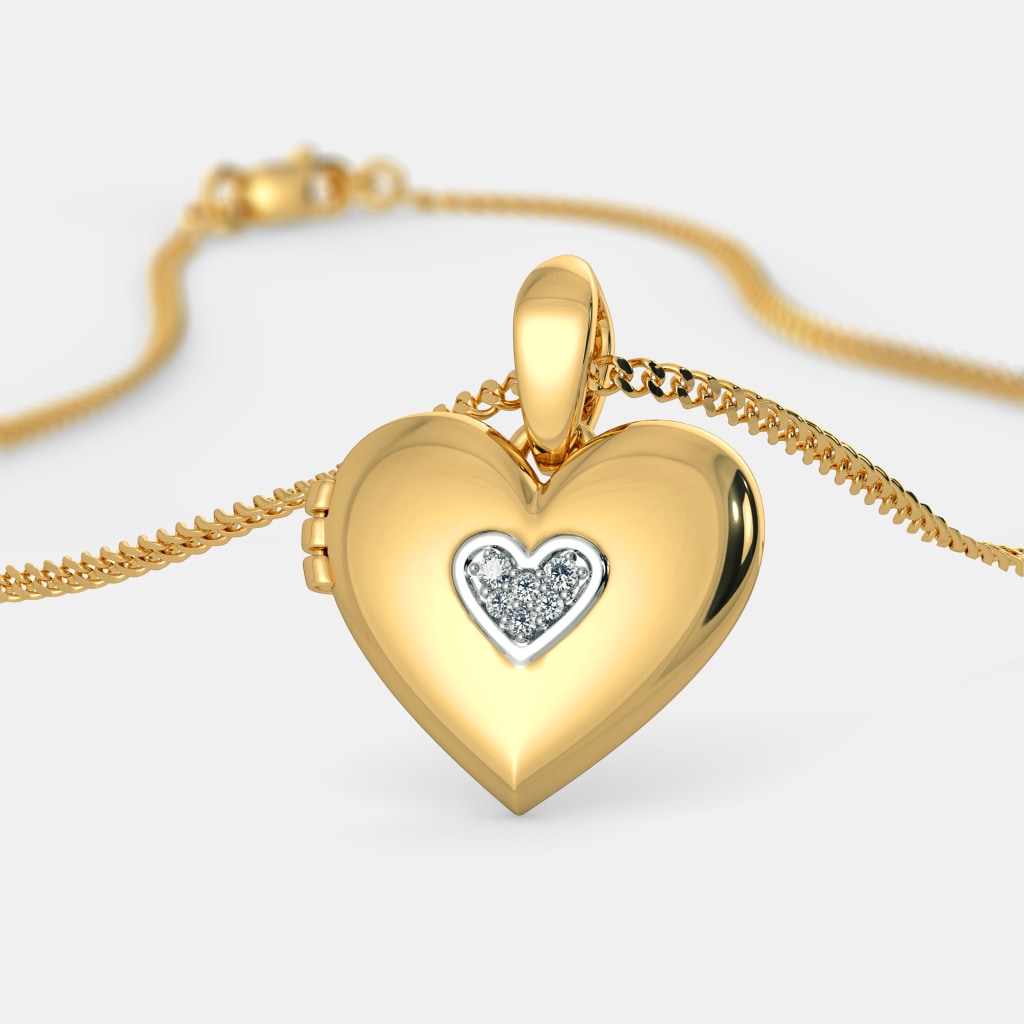 As it is said, Diamond is a girl's best friend and this stone can help you steal your lady love's heart too easily. Be it a pair of beautiful earrings or a pendant, most women turns weak at the very first sight of diamond. So, you can opt for this precious stone made jewellery to overwhelm your lady and speak your heart out.
Diamonds Can Make Any Event Special
If you want to mark a very special event, diamonds are the best choice. It is their shine, cut and sparkle which altogether makes any diamond studded jewellery beautiful and attractive. Though special events are far and rare but a glazing diamond pendant is considered to be a great choice for such events. And this is because they will never go out of trend and hence stand for everlasting love. According to jewellery designers, diamond jewellery is the oldest and most happening form of jewellery and can create your fashion statement without fail.  So why waiting more? Go forth and get a sparkling diamond pendant for the lady of your life.
The charm and glam possessed by diamond pendants will lighten her neckline. But before you choose a pendant for her, go through the array of choices available to get her the best pendant. Some highly preferred pendant designs range from the double heart or single heart designs, three stone delicate pendants or the diamond crosses. While there are several diamonds mostly focusing on the curves and the shape of the metal base they are used on for creating the designs; the heart and cross shaped pendants offer and impression of a very strong diamond surface.
Focus On The Shape Of The Diamond
Considering the physical dimensions of your lady love and her preference, you can go ahead selecting a diamond pendant from different shapes such as the princess cut, round, cushion cut and the oval shaped. Pick a preference and keep the surprise ready for your love.
The Setting Of The Diamond Pendant
To ensure that the pendant is capable of highlighting her neckline, make sure to check its setting. In the words of diamond merchants and jewellery designers, pendant setting can do enough to boost the diamond. They stand out as a good match for any dress and any look. The elegance and charm reflected by it is irresistible. Check out two types of settings below:
The Prong Setting

– This setting allow light to pass via the diamond which in turn showcase the brilliance and glamour of the stone. Prong setting definitely offer a shinning diamond.

The Bezel Setting

– In this type of setting, there is a metal frame attached tightly to the diamond to ensure its safety and security i.e. prevents it from falling off.
Choosing The Most Worthy Metal
It is now time to select the metal over which the pendant will be mounted. The metal colour must be dictated by your lady's preference. Recall whether she like yellow or white metal. If you wish to surprise her, go through her jewellery collection and ascertain her taste. Be it yellow metal or white, remember that your choice of diamond can lend confidence, prestige and charm to her appearance.
Final Words
Now as you browse through the products of the top selling diamond jewellery companies to find out the best pendant for your lady, do remember to keep the above discussion in concern.