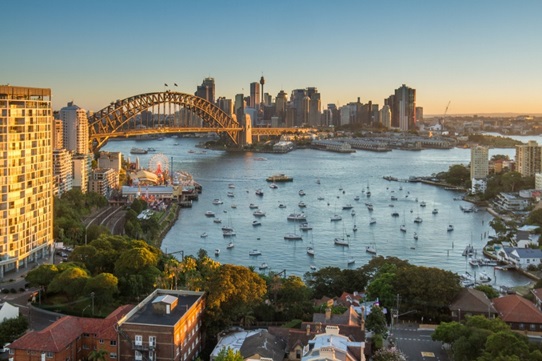 In Australia's largest city, it can be difficult to know where to start when deciding on a spot for a date.
Sydney is a city where there is great food, culture, nightlife and beaches; so, there are plenty of options as to where to take your partner for your next date.
But to make it easier, we've narrowed it down to a range of 3 different Sydney date locations that are sure to impress your partner.
Cork and Chroma
For couples who are creative, or aren't afraid to try something new, Cork and Chroma is the perfect quirky date destination.
Situated in Surry Hills and St Leonards, Cork and Chroma is an art studio where attendants are taken through a guided painting lesson while sipping on a glass of their favourite wine (it's BYO).
However, if you drove to the event and accidentally drank too much of that wine, WeDrive can come and pick you up and drive you home in your own car.
Beach Day
Make the most of the city's world class beaches and take your partner to the beach for a daytime date.
While Sydney has many iconic beaches, why not stray from the crowds and take your date to one of the more secluded spots for a romantic day out.
Some favourite secluded Sydney beach spots include Kutti Beach in Vaucluse, Lady Martins Beach in Point Piper and Chinaman's Beach in Mosman.
Dinner at Bondi
While it may be tried and true, nothing says 'perfect date night' like dinner and drinks at an amazing location.
The Bondi Icebergs is one of the most photographed spots in Sydney, and the best view comes from the Icebergs Dining Room and Bar.
For your next date night, surprise your partner with a reservation at Icebergs.