The benefits of warehousing in business whether it's a large scale business or small scale can never be overemphasized. Warehousing is a place where goods are stored and prepared for distribution to customers whenever there is a demand for it. The warehouse is also an integral part of supply chain management and thus very important for any business.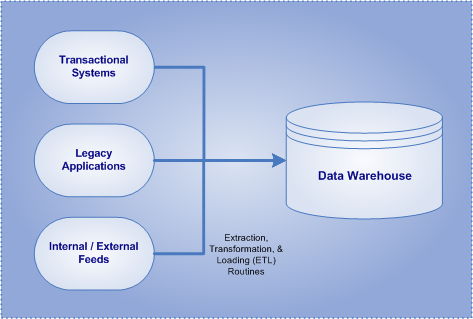 How do businesses benefit from warehousing?
Basically, warehouses serve as a platform where all your goods can be easily accessed and products prepared for distribution in accordance with the received order. These activities are usually spearheaded by the warehouse personnel. This personnel are often well trained and also have years of experience in warehouse management. They also make sure that identifying, sorting, and dispatching of the goods according to the received order(s) are done in very professional manner.
Warehouses also act a place to store surplus goods especially when there is little or no demand for these goods. The warehouse enables the goods to maintain its perfect condition until when an order is received for it or whenever the market demand for it arises.
Another amazing benefit of warehousing is that it adds value to the operation. This value lies in the fact that you will have more control of your shipping and handling, while also boosting your business profile by providing warehousing services that make products far more convenient and readily available for your customers. In addition, businesses can obtain warehousing services at a very low cost and in turn churn out great customer services. Your business can also utilize the consolidation and assembly that is inherent in warehouse operations to add great value to the logistics of your business.
Warehousing offers enormous benefit to businesses as a result of its efficiency, capacity, and in most cases its location. A perfect example of these benefits lies in the consolidation operations of the warehouse which offers an incredibly low cost for outbound deliveries of goods. Therefore with a central warehousing, instead of embarking on shipping of different products from numerous sources, you can now comfortably package and ship orders together as a complete order and saves your business the expensive sum that would have been spent on shipping the goods individually.
Bear in mind that, with warehousing, you can have your received orders sorted and moved out in time. These swift services from warehousing service companies ensure that your customers get maximum satisfaction from services and bolster the reputation of your company.
By having your goods in a warehouse you are not just verbally assured of the safety of your gifts. In fact, your goods will also get insured against any form of damage or incident that might arise during the storage period. So this means you have to worry less about your goods but rather focus on other aspects of enhancing your business.
In conclusion, the benefits of warehousing for business are enormous and also very integral towards the effective maximization of profit for every business.