In today's world, it is important than ever for businesses to focus more on enhancing productivity while finding a way to lower costs. You have to try everything in your control to support your business operations, and one good idea is to opt for private warehousing services. By managing your procurement, distribution, and logistics in a systematic way, you will be in a much better position to improve production workflow and that too in a cost-effective manner. Here are some interesting benefits of warehousing.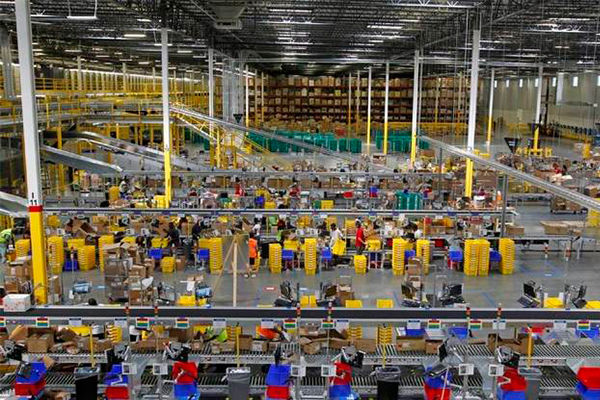 It offers production support
In order to make your business a real success, you have to pay attention to reducing the production lead times. This is where timely, consistent production matters a lot. You can keep producing consistently if you know you have ample storage space available, and that is when you can choose managed warehouse facilities. These storage facilities offer transport logistics expertise as well to help you run your business in a more efficient way. Thanks to these facilities, you can have your order fulfilled in a timely manner, which will directly help your bottom line to improve.
It helps you expand
By using the right type of warehousing facility, you will be in a much better position to expand your business. You can use these facilities to store components, materials, and finished products. It means that there will be restrictions in the availability of raw materials or finished goods. You can manufacturer continuously and fulfill orders without any delay. You can also turn your warehouse into a distribution center, which leads to process improvement and helps your business in many ways.
It simplifies packing and processing
By opting for a warehousing facility, you can store your products in whatever quantities you want and have them packed and processed in a systematic way. You can also take advantage of logistics management processes to avoid any waste of time.
It promotes price stabilization
When you can use all available resources to produce and store goods, you do not have to worry too much about price fluctuations. With products available in your stock, you are less likely to get affected by the market conditions and this ensures price stabilization. Therefore, you should seriously think of using a warehousing facility whenever you can because it ensures consistent stock levels, which goes a long way in keeping prices stable too.
It helps with financing
A big benefit of using warehousing facility and keeping a good stock is that you can get your loan applications approved quickly. You can use your finished goods in the warehouse as collateral and borrow money to expand your business. This way, you can invest more in your business and make sensible decisions to improve your return on investment.
The fact of the matter is that whether you are small business or a large organization, you can always benefit a lot from using a warehousing facility. Of course, you need to ensure that you pick the right direction and work with the right company to get good results, but warehousing usually helps you to expand your business in an efficient way.